Review: The Glass Key
Posted: June 27, 2015
Filed under:
Mediasphere
Leave a comment
everythingnoir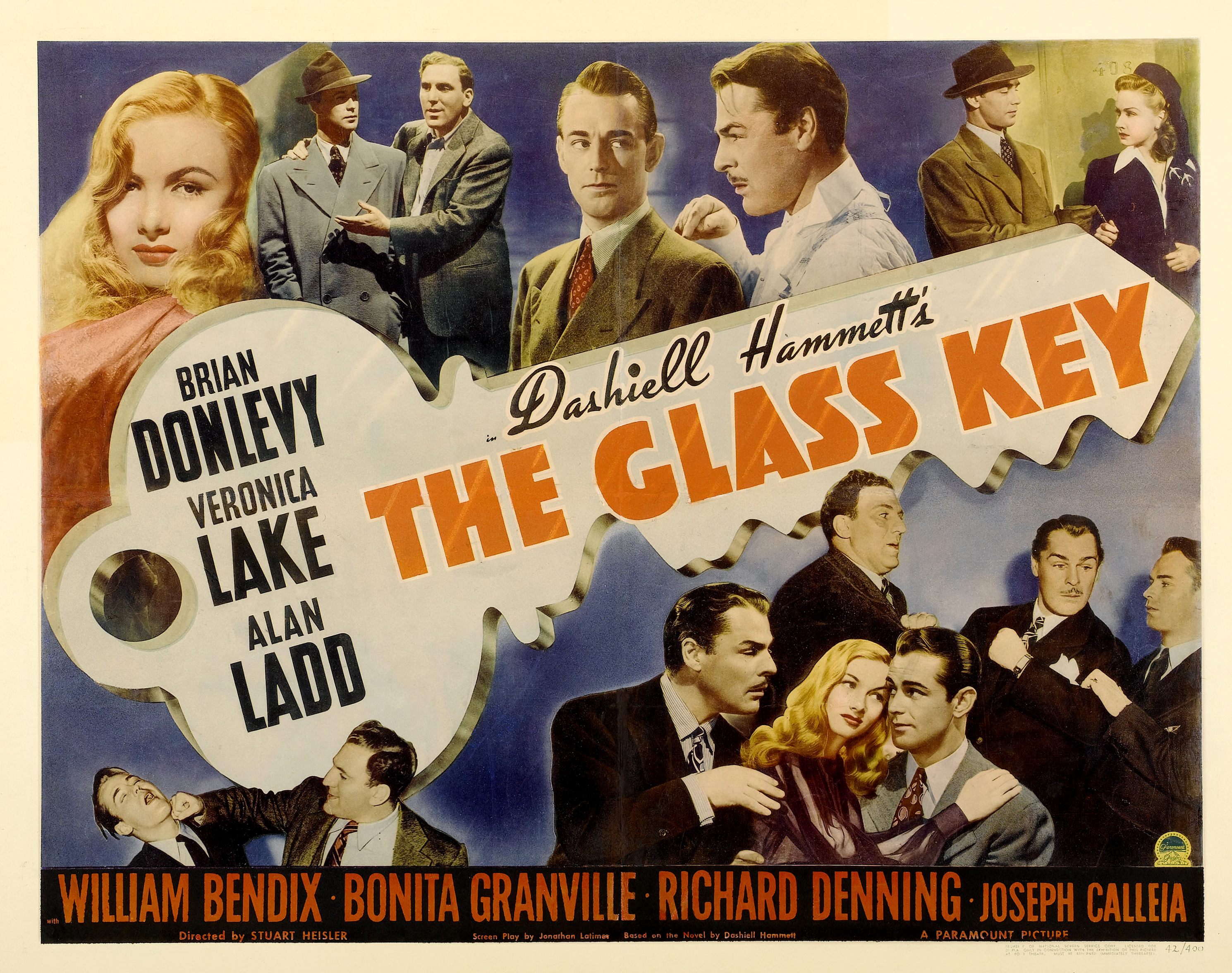 The Glass Key is an early classic film noir from 1942 directed by Stuart Heisler. This film is based on one of the greatest noir and hard-boiled authors ever, Dashiell Hammett.
I have not read this book yet, but it is on my long "to read" list. I have read a few things from Hammett and loved everything I've read so far.
This film is a very complex film, with many characters important to the story, as they all effect each other until we get to the bottom of the main crime. So I'm going to approach this a little different then I usually do. We are going to look at most of the characters and a brief description of what drives them.
Ed Beaumont played by Alan Ladd: Ed is loyal to his friend, Paul Madvig, even though he knows sometimes this is not the best thing to be…
View original post 566 more words
---